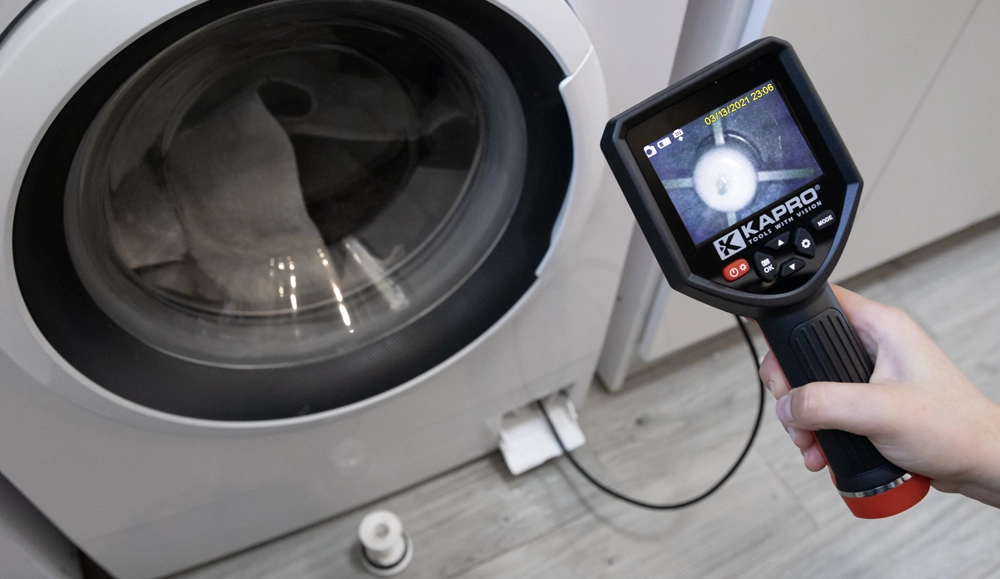 397 DEEP VISION™ BORESCOPE
Detection
VISION
Working temperature
0°C- 40°C | 32°F- 113°F
Units
°C | °F
Water and Dust Resistance
IP67
Kapro 397 DEEP VISION™ BORESCOPE – Experience the ultimate in versatility and performance with this state-of-the-art camera system. Designed to deliver outstanding imaging quality, the Kapro 397 DEEP VISION™ BORESCOPE operates even the harshest of environments. It features an 8.5 mm diameter camera with high-level protection against dust and water (IP67). This camera system is built to withstand the toughest conditions.
The shockproof, bi-material casing provides additional protection against impact and drops, making it an ideal tool for use in demanding industrial and construction environments. With a working temperature range of 0º to 45º (32ºF to 113ºF), this camera system is optimized to perform in a wide variety of temperature conditions.
Discover the Kapro 397 DEEP VISION™ BORESCOPE, featuring a 3.5″ true-color LCD display with 320 x 240 pixels for crystal-clear imaging. Its built-in 0.3 million pixel camera zooms x4 for enhanced detail. Store and transfer data effortlessly with the built-in memory card. Enjoy flexibility with the 360º LCD image rotation and front light. The 100 cm cable extends reach to hard-to-reach areas. Powered by a 3.7V lithium battery for top performance and reliability.
Protected against dust and short periods of immersion in water.
Display resolution of 320 X 240 pixels.